Why Should Know about the UPSC Members?
Having a brief knowledge about the interview panel can prove very helpful for the IAS aspirants. Knowing about the educational and professional background of the Interview Panel members can give you an edge in the interview process. It might help you in knowing what kind of questions might be asked by a particular interview panel. Also, knowledge of the background of the interview panel can help you in communicating better. Once you have a rough idea about the members of the interview panel, you can express yourself tactfully.
Thus, with the aim of the welfare of the Civil Services Aspirants, UPSCPORTAL presents a brief overview of the UPSC Board members.
Along with the general profile of the UPSC members, we are also providing the area of expertize of the members, to help you in deducing the areas to focus.
The Union Public Service Commission: Composition
Presently, the UPSC consists of One Chairman, and 9 other members. Here is the list of the members
Source: upsc.gov.in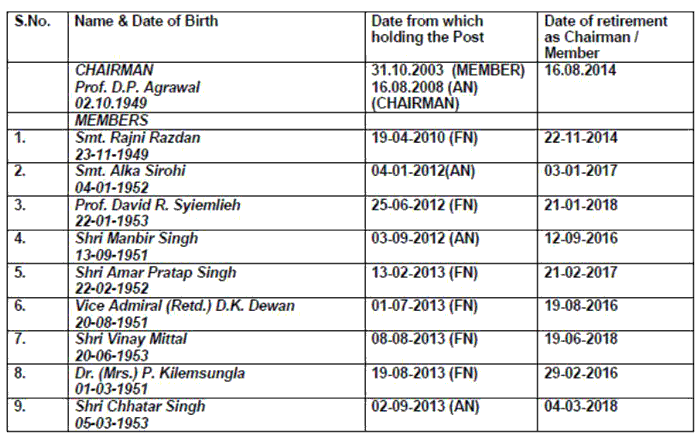 Please note that most of the members of the present UPSC are recently appointed. Therefore, not much is known is about the interests of the members. Thus, it is plausible to know about their academic and professional background. This would help you in focusing on certain issues, from the interview point of view.
Profile and Background of the UPSC Members
Prof. D. P. Agarwal (Chairman UPSC):

Prof. Agarwal assumed the charge of Chairman of the UPSC with effect from August 16, 2008 (AN). Before assuming the charge of Chairman, he was Member, U.P.S.C. during the period from October 31, 2003 to August 15, 2008. Prior to this, Professor D.P. Agrawal was the founder Director of Atal Behari Vajpayee Indian Institute of Information Technology and Management (IIITM), Gwalior.
Professor Agrawal has been an eminent teacher, educational administrator and institution builder. He was Professor and Dean at IIT Delhi from where, in 1994, he took over as Joint Educational Adviser (T) in the Ministry of HRD, Government of India. He has planned and developed a number of initiatives at national level in technical education, particularly in the areas of information technology and computer education. He has made substantial contribution for the development of vocational education through advice and guidance.
Professor Agrawal was Managing Director of Educational Consultants India Ltd. (Ed.CIL), a PSU of Government of India.
His research papers have received awards from Institutes of Engineers. In addition to being a member of a number of governing bodies of institutions, Professor Agrawal is a member of a number of professional institutions and societies.
He has led a number of delegations of the Government of India to the USA, Australia, Germany, New Zealand and Canada.
Prof. Agrawal was christened as 'Engineer of the Year 2006' by the Institution of Engineers. Hon. Fellowship Award was conferred by Indian Society for Technical Education on 14th December, 2006. He was also awarded with the Honorary Degree of Jiwaji University, Gwalior, during its Convocation Ceremony held on 29.10.2009. Recently he has been conferred with the Distinguished Alumni Award for the year 2011 by the IIT Delhi Alumni Association.
Area of Expertise
Most Experienced Person in the UPSC, thus the Chairman.
Engineering Background. Highly acclaimed (Engineer of the Year 2006)
Experience of Teaching in one of the most reputed IT institutes of India.
Administrative Experience under HRD Ministry.
Area to Focus- Initiatives in Education and Technical sector in India; Developments in Science and Engineering; International Cooperation in the field of Education.
---

Joined the Indian Administrative Service in 1973 (Haryana 1973). From 1973-1976 worked as Sub-Divisional Magistrate & Additional Collector (Rural Development Programmes) Haryana. From 1979-85 worked as Director Lotteries and Treasury & Accounts, Haryana. Worked as MD Haryana Handloom Corporation from 1985 -87. In 1987-89 joined as Director, Higher Education, Haryana.
From 1991- 92 worked as Director in the Steel Ministry and handled the modernization of SAIL Steel Plants of Durgapur and Rourkela.
From 1999-2003 served in the Central Government as Joint Secretary, Edible Oils in the Food Ministry. Also did Administration, edible oils, Storage, Commodities Exchange and a save grain campaign. Got the Official Language 1st and 2nd prize for the Department of Food and Public Distribution for 2 years in 2000-01 and 2002.
In December 2003 was appointed in Haryana as Principal Secretary Housing and also Chairman, Haryana Housing Board.
In May 2006, came to Government of India as Additional Secretary (Pensions) in the Ministry of Personnel, Public Grievances and Pensions.
Served as Secretary, Pension and Administrative Reforms and Public Grievances during 2007-2009. Appointed Member, Union Public Service Commission in April, 2010.
Area of Expertise-
Another Experienced Member of the UPSC.
Experince of working under Rural Development Programme, and Haryana Handloom Corporation.
Experience in a number of other departments- Accounts, Iron & Steel Food Ministry, Education, Housing etc.
Won the Official Language Prize for 2 years.
Area of Focus- diverse experience; probably most well learned member of UPSC; special focus on Industrial sector, Education, Administrative Reforms, Poverty Alleviation Programmes etc.
---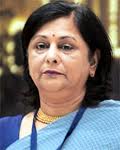 Mrs. Alka Sirohi joined the Indian Administrative Service in July, 1974. She has served in various capacities in Madhya Pradesh, as SDM, Collector and District Magistrate, Additional Secretary, Personnel, Administrative Reforms and Training and Additional Secretary, Housing and Environment, along with Executive Director, Environmental Planning & Coordination Organization and Director General Disaster Management Institute.
She has also served as Commissioner Higher Education and has been Secretary/Principal Secretary in the State Government over a span of 15 years from 1991 to 2005, playing a key role in policy formulation in vital sectors of government like Agriculture, Cooperation and Command Area Development, Women and Child Development (where she drafted the first state policy for empowerment of women), Food, Civil Supplies and Consumer Protection; Health and Family Welfare and Bhopal Gas Tragedy Relief and Rehabilitation; Commercial Taxes. She also served as Development Commissioner and ex-officio Principal Secretary, Panchayat and Rural Development, where a number of systems were devised for ensuring a high quality of rural roads, which were subsequently adopted in other states also.
In the course of her career with the State Government, she took up a number of new innovations in the field of health including the very successful programme of universal immunization in her District in 1981 which aimed at coverage of all children below 5 years of age, against five vaccine preventable diseases including polio. The approach adopted was similar to that subsequently adopted in the modern day national Pulse Polio Programme.
In Government of India she has served in the Department of Defence Production and subsequently as Additional Secretary in the Department of Consumer Affairs, where she was closely associated with the designing and launching of a multi media campaign for consumer awareness titled 'Jago Grahak Jago'. She has been Secretary, Department of Food and Public Distribution in Government of India from September, 2008 till October, 2010, and prepared a comprehensive draft of a Food Security Law. She was Secretary, Department of Personnel and Training from November, 2010, which charge she was holding till January, 2012. During this period, she was closely associated with the drafting of several anti corruption legislations.
Area of Expertise:
Experience in Administrative Reforms, Housing, Environment, Disaster Management.
Took initiative in the field of Women Empowerment, Irrigation and Agriculture.
Initiatives in Panchayati Raj system, Rural Development, and Pulse Polio Programme.
Involved in the Consumer Awareness Campaign.
Areas to Focus- Administrative Reforms, Environment and Disaster Management, Women Empowerment and Health, Consumer Rights.
---
Prof. David R. Syiemlieh: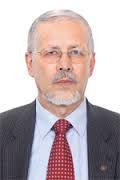 David Reid Syiemlieh is an Indian academician. He was born on 22 January 1953 in Assam. He taught undergraduates in St. Edmund's College (1977–1979) before joining the Department of History, NEHU, in 1979. He rose in the profession to become Professor in the Department of History. He held numerous positions in the University, including Dean of Students' Welfare; Head Department of History; Controller of Examinations; Registrar and Pro-Vice-Chancellor. Prof. Syiemlieh, is a former Vice Chancellor, Rajiv Gandhi University, Doikukh, Arunachal Pradesh.
He was Honorary Director of the Indian Council for Social Science Research (ICSSR), North Eastern Regional Centre, Shillong ;Member of the Indian Council for Historical Research, New Delhi and Member, Indian Council for Social Science Research,New Delhi. The President of India in her capacity as Visitor, Rajiv Gandhi University,Itanagar, Arunachal Pradesh, appointed Prof. David R Syiemlieh as Vice-Chancellor of the University. He took charge on 5 October 2011.
Area of Expertise:
Academic Background. Taught as a Professor of History.
Occupied High posts in several Universities and Research Institutes.
Area of Focus- Historical heritage of India, History of India and the World; Educational Reforms in India; Developments in North-East.
---

Former Secretary (Economic Relations), Ministry of External Affairs, took the oath of office and secrecy as Member, Union Public Service Commission.
An officer of Indian Foreign Service of 1976 batch, Shri Manbir Singh has held several important positions which includes Counselor (Commerce & Economics) in former USSR and later the Russian Republic, Minister at the Embassy of India in the United Arab Emirates, Chief of Protocol at Headquarters, New Delhi, Ambassador of India in the countries of Hungary, Iran and Netherlands. Shri Singh has also served as India's representative to 'Convention on Prevention of Chemical Weapons' and the 'International Court of Justice'.
Area of Expertise:
Experience in the Economic Sector.
Ambassador of India to a number of countries.
Represented India at the Convention on Prevention of Chemical Weapons, and International Court of Justice.
Area of Focus- Indian Foreign Relations; International Affairs; Disarmament; Developments in Asia.
---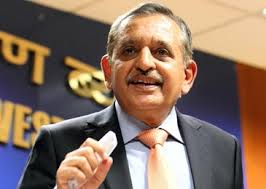 An officer of Indian Police Service of 1974 batch, Shri Amar Pratap Singh held several important positions earlier which include Inspector General (Special Branch & CID), Meghalaya State, Chief Vigilance Officer, Indian Airlines, Officer on Special Duty to the Chief Minister of Jharkhand, Additional Director General (Hqrs), Border Security Force, Special Director, CBI.
Points to Focus:
New Member of the UPSC.
Experience in the Police Department and Vigilance Commission.
Area to Focus- Anti-Corruption campaign in India; Indian Security Issues; Issues of development in India.
---
Vice Admiral (Retd.) D. K. Dewan: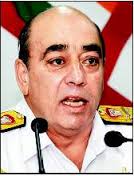 An alumnus of National Defence Academy (Pune), Dewan was commissioned in the Navy on July 1, 1973. He had held key appointments including the Chief of Personnel from July 2007 to July 2009 and the Vice Chief of Naval Staff from August 31, 2009 to Aug 31, 2011 during his 38-year-career.
Points to Focus:
New Member.
Navy background.
Area to Focus- Defence issues; Maritime developments;
---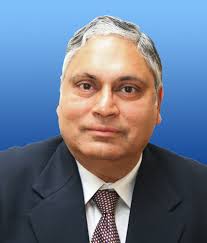 Vinay Mittal is the former Railway Board chairman and 1975 batch retired Indian Railway Traffic Service officer.
In his long career in Indian Railways, Mittal had worked as general manager of North Western Railway, additional general manager, Central Railway, divisional railway manager, Bilaspur, chief passenger transportation manager, chief freight transportation manager, chief commercial manager and chief operations manager of Central Railway and executive director, Traffic Transportation (Movement) in Railway Board.
He was a member of the Indian delegation which visited USA and China in 2005-06 in connection with wagon designs and freight operations. Mittal is also credited with improvement in freight loading and punctuality performance in Central Railway and North Western Railway.
At a personal level, Mittal is known to be honest, soft-spoken and highly well-mannered. In many ways, aspirants facing the UPSC interview should feel happy if they spot Mittal in the panel.
Points to Focus:
Experience of Working in the Railways.
Member of Indian Delegation to USA and China.
Known as a soft-spoken, high well mannered person.
Areas to Focus- Transport sector in India; developments in Railways;
---
Dr. (Mrs.) P. Kilemsungla:

Dr. (Mrs) P. Kilemsungla is the first Naga to be appointed as a Member of the UPSC. It may be mentioned that after having become the first Naga woman member of Nagaland Public Service Commission (NPSC), Dr. (Mrs) P. Kilemsungla had retired as the acting chairperson of NPSC in January 2013. Dr. (Mrs) P. Kilemsungla graduated from Lady Keane College, Shillong and did her M.A (Education) from Guwahati University. She then did her Ph. D (Education) from NEHU.
Points to Focus:
First Naga Woman to be appointed as a member of the UPSC.
Acted as a Chairperson of the Nagaland Public Service Commission.
Educational Background- Ph.D in Education.
Area to Focus- Horticulture; Education reforms and developments in India; Issues related to North-East.
---

Appointed as the member of the UPSC on 02.09.2013, Shri Chhatar Singh, earlier, worked as the Principal Secretary to Haryana Chief Minister Bhupinder Singh Hooda. He joined the civil services as a Dalit IAS Officer of Haryana cadre, and held several key positions in the state government. He would retire on 04.03.2018.
Points to Focus:
The most recently appointed member of the UPSC.
Belong to the Dalit community.
Area to Focus- Social Welfare Initiatives.